ONLINE EXPANSION
A new market offers great growth and sales! An in-depth prepared online expansion to the DACH or Central European region brings profitable international trade and can significantly increase the number of potentially reachable customers.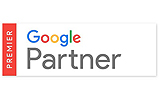 Identification of the ideal target country
We identify the ideal target country for you, which offers the greatest potential for the expansion of your company.
Market analysis of the target market
We perform a strategic market analysis of the target market (customers, competitors, etc.) and develop an individual strategy based on the data.
Strategy of expansion
With a step-by-step strategy of your expansion, you will know exactly what begin with and what still needs to be executed.
Internal Know-How
We are experts concerning the German, Austrian, Swiss, Czech, Slovak and Polish market and help you with our internal know-how.
Individual consultancy
Every customer and every project receives individual consults and effective solutions, which are perfectly coordinated.
Our promises
One agency – many countries. With our international experience, you are well positioned in the target market, because we do not only optimize internationally, but also specifically.
Each project receives a complex consultation from us – we won't give you just an isolated strategy, but will become your permanent partner, on who you can rely in all marketing-related questions and matters.
Our team shows initiative and we have specialists with many years of online expansion experience. Each member brings their own ideas and knowledge into the project.
We have many years of experience in international markets such as

Germany, Austria, Switzerland, the Czech Republic, Slovakia and Poland

.

Flexibility is our focus and that's why we address your individual needs, goals and ideas.
As an international online marketing agency, we know the markets in detail.
Individual consultation and a tailor-made solution design are our priority. No website, no idea, no project is like another – and we know that.
Our satisfied customers