Chinese internet giants
20. 03. 2016
Autor

Radovan Uhliar
We mapped out the current internet situation in China. In this article, you will find out about the most important players of the Chinese market. China is a country of endless opportunities and has population bigger than all the European countries combined. The Chinese online environment offers much more than just a variety of cheap…
We mapped out the current internet situation in China.
In this article, you will find out about the most important players of the Chinese market. China is a country of endless opportunities and has population bigger than all the European countries combined. The Chinese online environment offers much more than just a variety of cheap products to purchase, such as average mobile phones, low quality wristwatches and clothes. Nowadays China is one of the centres of the most advanced technologies, hosts a wide variety of social media networks and other websites that you should know about. Let's look at the most popular Chinese websites and at the role of internet in the most populated country on Earth.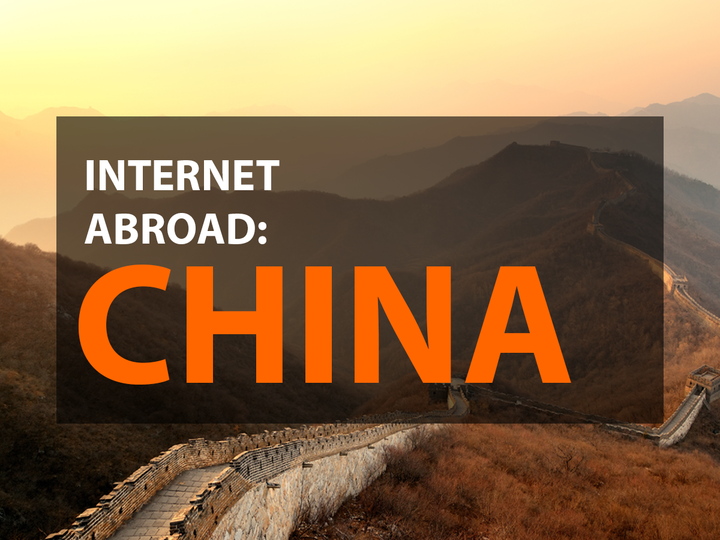 Beware of the internet censorship
When developing new activities on the Chinese market, you should not forget about certain restrictions. The most notable one is the restricted or no availability of western websites. Chinese authorities block news servers, social media, and other services. A common visitor of China must forget about using for instance these following websites:
Google, Gmail a ďalšie súvisiace weby
Facebook
Twitter
Instagram
Youtube
Vimeo
SoundCloud
The New York Times
Bloomberg
Best known e-shops
Aliexpress
This large e-shop is part of the Alibaba Group portfolio and you can find there anything that comes to your mind – clothes, electronics, toys… just anything. Very surprising are stats by mBank, claiming that Czech people spent in year 2015 from all eshops in the world the biggest amount of money in Aliexpres.
Tinydeal
As it is quite clear from the name of the shop, they specialize in selling small, usually quite cheap products, including electronics. However, it is probably best to order just some accessories for great prices. And the best thing? Free shipping for almost everything!
Chinavasion
E-shop is specialised solely in electronics. It seems like a typical Chinese e-shop, except it is not. Chinavasion focuses on high-end smartphones, cameras, tablets, various gadgets, and accessories. Which means you should not expect low prices and don't you dare to even think about free shipping.
Sammy Dress
The perfect e-shop for you if you want to get yourself a new outfit, including all kinds of jewellery, watches, and other accessories.
The most popular social networks/microblogs
(Sina) Weibo
The name of Chinese microblogging platform "Weibo" means "microblog". It might be sometimes misleading to use just the term Weibo, because in China there are many other services called similarly (Tencent Weibo, Sohu Weibo, etc.). 176 million users monthly visit this platform.
RenRen
Chinese social network RenRen is popular mostly by students. In September 2014 ReRen had 44 million active users.
Qzone (Tencent)
This service is quickly gaining new supporters despite the fact that some of its services have to be paid for. It had 652 million active users in September 2016. It is part of an even bigger network called QQ (899 million active users in September 2016).
Search Engines
Baidu
It is by far the most popular Chinese search engine. Its search market share is over 80 %.
Instant messengers
WeChat (Tencent) (500 million MAU*)
QQim (Tencent) (576 million MAU*)
Momo (Alibaba Group) (69 million MAU*)
*MAU = monthly active users
Analytics
Biggest technological companies
Alibaba Group 
Part of its portfolio is for example the well-known B2B platform alibaba.com, B2C platform aliexpress.com and taobao.com (that could be considered an alternative to eBay). This group owns also some payment systems, most notably AliPay.
Tencent
This group's portfolio consists of Instant messenger QQ, C2C platform PaiPai, various online games, mobile apps, already mentioned social network QZone and many other projects.
Baidu
The Chinese alternative to Google. Its portfolio a search engine, maps, cloud storage, encyclopaedia, etc.
Did you enjoy this article? Have you already ordered something from China, or have you even developer some of your business projects there? Let us know about your experience in the discussion below.